Vernazza Video Player for Android
Overview
Vernazza Video Player is a video player for Android phones and tablets.
It allows the user to navigate a video clip by scrolling through a list of key frames.
These key frames are listed at a fixed time interval (default is every 10 seconds).
Download and Install
Use one of the following links to download and install the Android package:
Test Video
Download the following to your device for local playback.
(Network streaming is not supported yet).
Test Video #1 (mkv) Test Video #2 (mkv)
Screenshots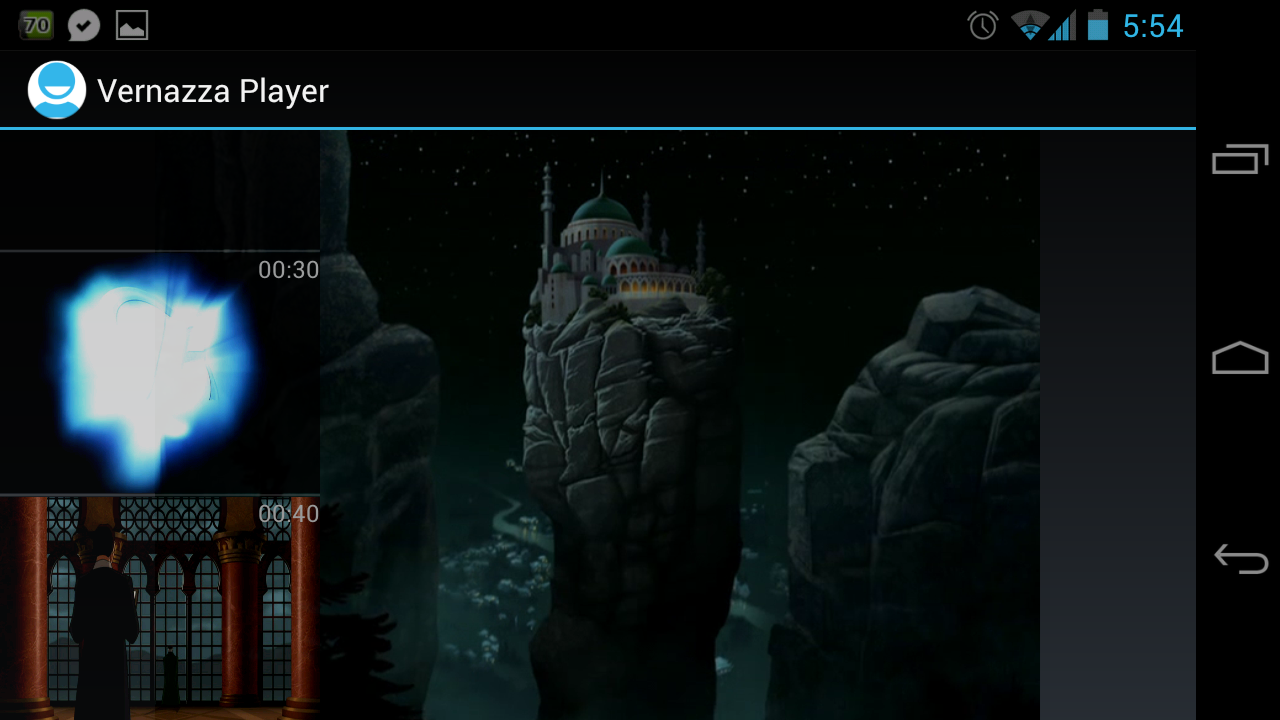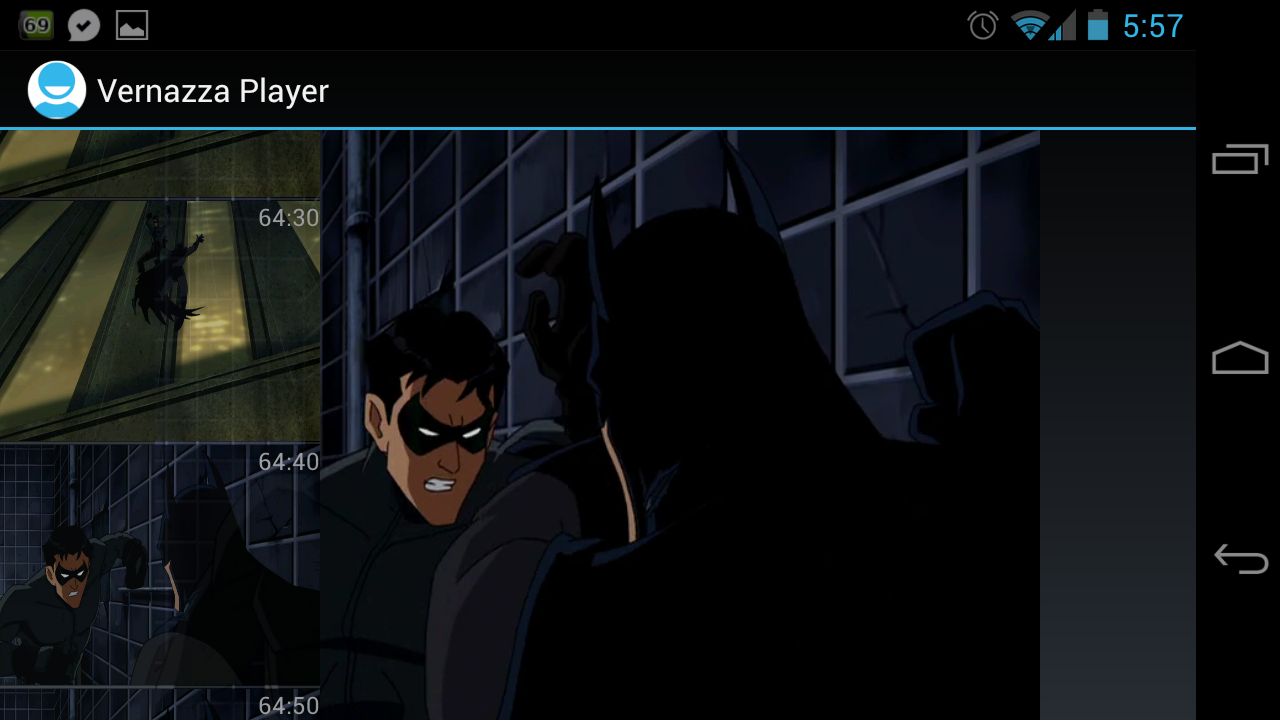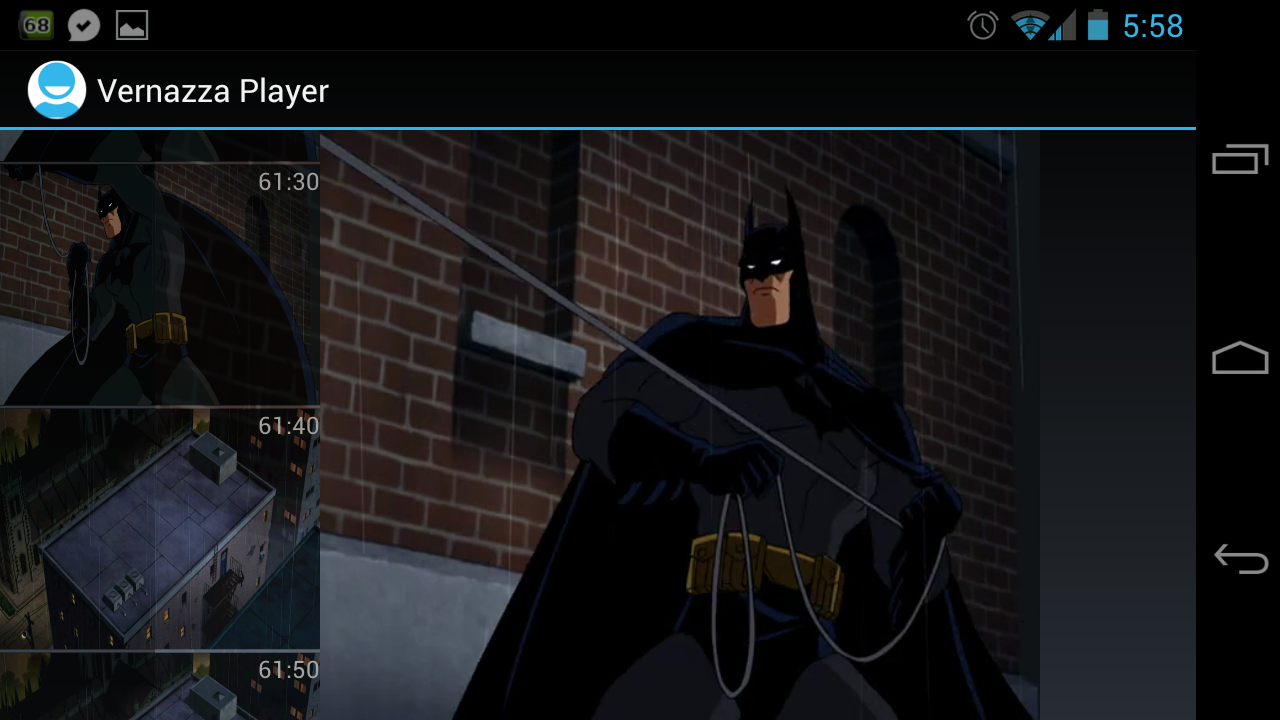 About
Hi! My name is Peter Tran and I'm a software developer based in San Diego. I have a background in Linux device drivers, digital TV and settop boxes. I wanted to dive into Android development so Vernazza Video Player was born. Questions or commments? Leave a comment on this github issue.